Services
Our core services include:
WATERPROOFING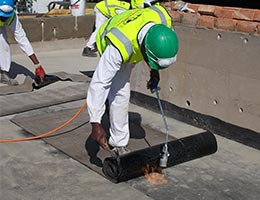 Aquaproofers waterproofs :-
All types of roofs e.g. tiled, concrete, wooden, asbestos corrugated, IBR metal, corrugated metal & low pitched roofs.
Window frames, window sills, zinc flashings, chimneys, obstruction on roofs, fascia boards, face brick, balconies, showers, fish ponds (non toxic), fountain features, staircases, flower boxes, tops of garden walls, floors, cellars & basements, below ground level.
DAMP PROOFING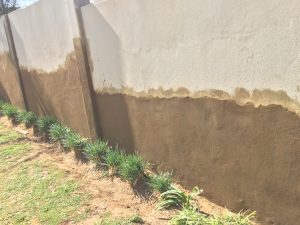 Aquaproofers prevents damp from reoccurring to:-
Rising Damp (When the internal floor levels are at the same level or the internal to the external are at the same level)
Lateral Damp (When there is a definite difference of levels to internal walls or where the external walls are higher than the ground level or when the ground level is higher than the external walls)
Basement & Cellar damp
Garden & free standing walls
Other damp-proofing services offered:-
Condensation marks on ceilings (Installation of Airbricks)
Structual or shrinkage cracks
Raking in expansion joints
Ceiling boards that are water damaged
DRAINAGE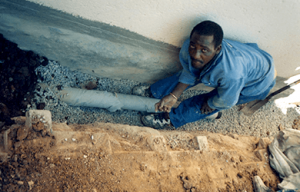 Aquaproofers installs drainage systems to take away storm water & groundwater from :-
Gardens e.g. geo pipes (french drains) below ground level for marshy ground & concrete gullies
Basements & Cellars e.g. sump drains, pump drains and bench drains
PAINTING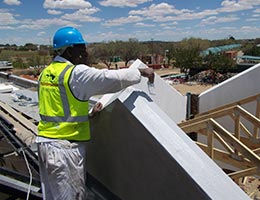 Aquaproofers offers a painting service to :-
Internal walls, external walls, window sills, window frames, steel works, gutters & downpipes, fascia & barge boards, exposed roof timbers, internal & external woodworks, ceilings.